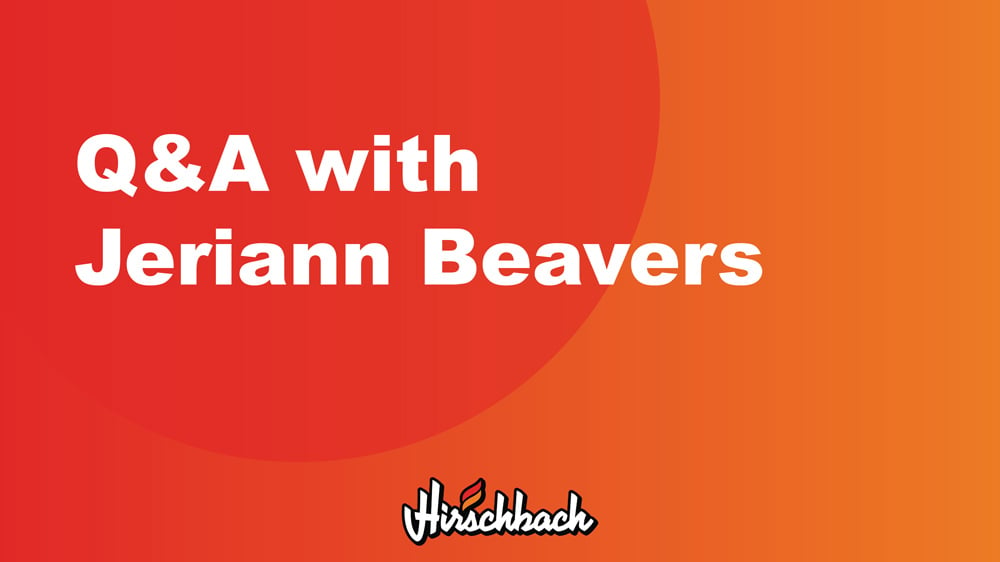 Jeriann Beavers started the Hirschbach training program in May this year. She completed the program over the summer and has been driving with a Class-A CDL since August.
At Hirschbach, we're pretty dang proud that we are helping people become truck drivers with no out-of-pocket expenses to them. But as great as we think we are, we thought it would be better to let Jeriann tell her story for herself.
We recently sat down with Jeriann to chat about her journey from growing up a trucker's daughter to getting licensed, grabbing the keys and driving solo in just a few months. Learn more about our training program.
Why did you decide to become a Hirschbach driver?
"My dad had been driving truck my whole life, so the idea came from him. I went on runs with him a couple of times when I was a kid and I had been wanting to do it for a while. My dad spoke very highly about Hirschbach so that's why I chose Hirschbach."
How did paid training help you?
"Being able to work while I trained and get paid took a lot of stress off. I could send money home and still pay bills and everything. That really made it possible for me to leave my wife at home to take care of our pets while I was away at training. We were living paycheck-to-paycheck at the time so I wouldn't have been able to do it if I had to take a month off work."
How was your experience training with Hirshbach?
"It was good. I was in one of the first classes at the Dubuque location and I could tell it will get even better in the future. I don't think anyone could have trained me better."
How are you enjoying life as a trucker?
"After my nerves settled from the drastic change from previous jobs in factories and landscaping, I started to really enjoy it. Every day is different, and I like waking up in different places every morning. The job challenges me and I like that aspect of it."
What is the best part about becoming a truck driver?
"Financially it's an incredibly big difference. In my previous job working in a factory, I got paid per-piece, so I would have had to work twice as hard to barely be able to match what I'm making now. I'm making enough now that my wife doesn't have to work if she doesn't want to."
How does your dad feel about you following in his footsteps?
"My dad thought I was going to need more work because I had never driven a semi before. I just had a permit when I showed up to training. He was impressed when he saw what I was able to do."
---