During Driver Appreciation Week (September 13-19) Hirschbach President and CEO Brad Pinchuk announced the 2019 Hirschbach Ass Kicker Award Winners. This award is usually announced and presented at the annual Best of the Best Banquet. Unfortunately, we were unable to have a banquet this year, so the announcement and presentation went a little differently with Brad announcing the winners via his video podcast. Congratulations to Paul Bohr - 30 year Hirschbach driver - and Marcus Hall - 23 year Hirschbach driver on being named Hirschbach Ass Kickers!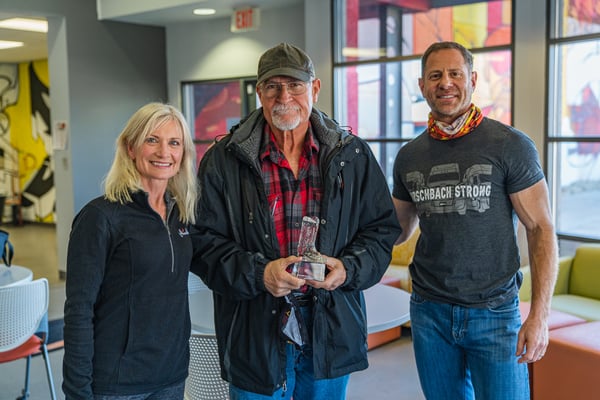 Paul Bohr - Dedicated Fleet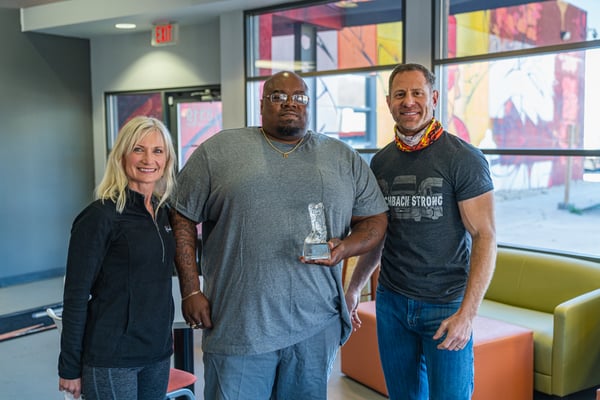 Marcus Hall - Over the Road Fleet
Brad and his wife Jillayne presented the award winners with their Ass Kicker Awards on November 13. Both winners joined Brad & Jillayne on the video podcast to discuss their careers and time with Hirschbach. Marcus and Paul will each receive a custom pair of Hirschbach Ass Kicker boots in addition to their crystal boot awards. Watch the video of the podcast and learn more about why these two are Hirschbach Ass Kickers.
Please join us in congratulating Marcus and Paul! Thank you both for your outstanding service over the years.